Valsamis Cruises
Cruises, Sea Excursions Poros, Kefalonia
Valsamis Family and the crew of Valsamis Cruises welcomes you to a unique summer experience!
Our luxurious boat will safely transport you to the most beautiful places in the Ionian Sea!
We organize cruises from Poros Kefalonia, to Ithaca and Zakynthos to discover the unique natural beauty of the area.
In addition to our scheduled tours, you can design with our help and support, the event you want.
We will be glad to organize the wedding reception, birthday party, private party or private cruise, you have dreamed of.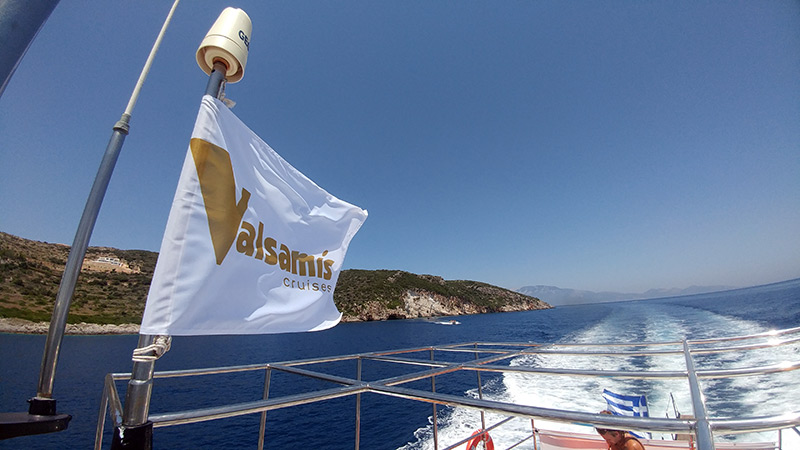 Route Schedule:
Monday
Tuesday
Wednesday
Thursday
Friday
Saturday
Sunday
Zanteς: 09:00 - 15:30
Fiscardo: 09:00 - 17:00
Ithaca: 09:00 - 17:00
Zante: 09:00 - 15:30
Zante: 09:00 - 15:30
Zante: 09:00 - 15:30
Ithaca: 09:00 - 17:00
---
Unique summer holiday experience, you will be grateful of!